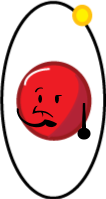 Atom is a male contestant who debuted in Object Awesomeness.
Name: Atom
Object: Atom
Gender: Male
Personality: Floater, literally
Episode Eliminated: Mt. Failure (Episode 10)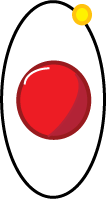 Friends: Almost everyone
Enemies: Shopping Cart, Planet, Bowling Ball, Moonshine
Atom has a weakness, which is being split in half, which causes a nuclear explosion. The weakness is basically a pun of nuclear fission
Atom is the first debuting contestant to be eliminated.